I suppose many have heard about Uber by now. And if you have always been curios about how it's like and how different is Uber from your regular ride? Perhaps is a good time to try it out now.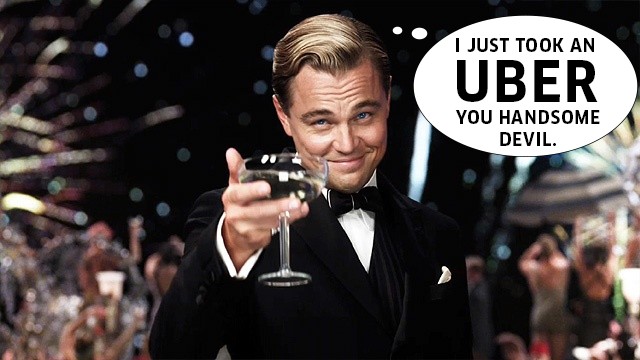 Picture from rebelmouse.com
You probably have your own car and know the road as good as Google Map. But you know sometimes somehow at some point life gets a little nasty - PARKING SPACE !!! Grrrr
Yes and when you need it so badly so you won't missed the opening of some blockbuster movie? Well I'm sure you share the same sentiment don't you?
Now again the alternative is those red, yellow, blue little wonders call taxi or some might prefer calling it cab. It's easy these day, you can call them, booked them through an app and it all sounds so good to be true but of cause this comes with a nominal fee. Personally, I have been refused by cab companies, taxi driver and even almost missed my flight because the taxi that I have booked a day ahead decided not to pick me up like gone missing not even call me to cancel.
Everything has its pro & cons, I know. So what not to be miss here definitely a plus point.
Now this is a glimpse of how much you''ll pay for an Uber ride. Nothing over fancy nor too luxurious. Decent and affordable fare I would say. (Time x Parking Fee x Petrol x Maintenance x Emotional Distress For Not Able To Find A Parking Space) = Awesome Deal !!
What's even better now? You can take not one but 5 Free Rides with the promo code below.*Terms & Conditions Apply
For your ride to be free, however, your trip must either
start OR end
in Bandar Utama,
TTDI, Damansara Uptown, Damansara Perdana or Mutiara Damansara. Rides are valid from 7 January 2015 to 18 January 2015 only.
ABOUT THE AUTHOR
Hello We are OddThemes, Our name came from the fact that we are UNIQUE. We specialize in designing premium looking fully customizable highly responsive blogger templates. We at OddThemes do carry a philosophy that: Nothing Is Impossible